Meraki Support & Consulting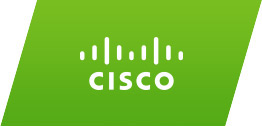 When it comes to networking and security, Meraki is a leader in the marketplace, well-recognized by institutions and organizations which leverage the benefits of its cloud controlled routing, WiFi, and security platform.
Application Visibility & Control - Critical applications can be given priority, while recreational apps can be controlled or limited.
Access to a Complete Feature Set - When you buy a Meraki product, you are purchasing everything a fully capable solution-- No need for additional licenses or additional hardware is required to leverage its full feature set.
Cloud Advantage - Meraki is built specifically to work in the cloud, providing security, reliability, and scalability via datacenters having a 99.99% up-time.
Anytime Network Access - Whether you are outside your office or staying at home, you can log in to the Meraki Dashboard and have multi-site management capabilities.
B2B partners with Meraki
B2B Cloud Solutions works closely with Meraki to ensure delivery of outstanding end to end solutions for companies of all sizes. Contact us for a free consultation that may help you on your Meraki experience.